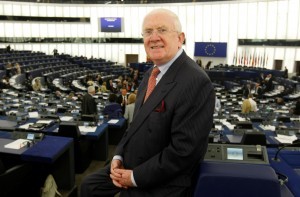 MEP PAT the Cope Gallagher has urged the European Commission to look at contingency plans across Europe during severe weather.
Thousands of flights were cancelled and tens of thousands of people were stranded at airports during December. The disruption also caused major luggage handling problems.
 
Pat the Cope Gallagher MEP has raised the matter with the European Commission who told him they will work to avoid similar problems in the future.
Said Pat today: "The European Commission has assured me they have asked Member States to guarantee that  mobility plans for passengers and goods will  be applied in case of a sudden transport crisis.
"I have also been told that the Commissioner in charge of transport will  meet with airport representatives to discuss precisely what happened, and what could be done to avoid similar situations in the future.
"Based on these discussions the Commissioner will see if there is a need to propose new measures. If a new approach is needed, I have been informed that he will not hesitate to take action," said Mr. Gallagher.
 
He added: "The Commission should explore the possibility of enhancing communication with passengers, as well as the re-routing of stranded passengers, for instance by temporarily suspending night curfew restrictions.
"The European air travel system has to be improved.  In this day and age the horrific scenes that were played out in airports all over Europe during Christmas must never happen again."