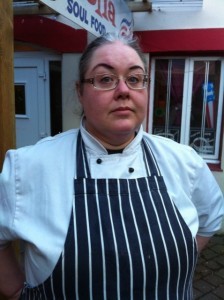 A DONEGAL restaurant owner spoke last night about how she fears she has lost €50,000 in a scheme run by French businessman Francois de Dietrich.
Alison Carter, an American woman who moved to Ireland in 2006, is having to work 60 hours a week to keep her restaurant in Letterkenny afloat.
Ms Carter revealed how she handed over €77,500 from an inheritance from her grandmother after becoming friendly with an employee of Mr de Dietrich.
"It all seemed completely above board. He was very reassuring and told me there was no question I would make money from my investment," she said.
However a few months later she asked for €27,000 of her cash back to expand her restaurant, Café Magnolia, and did eventually get it back.
"He was very angry with me and told me by taking some of my cash out, I would not receive profit from the €50,000 of my investment left in the scheme.
"I should have known then that something was not quite right with the scheme. But my friend told me that her relatives had all made money from it.
"After I signed the cash over to his company, the woman I thought was my friend had very little to do with me. I realise now that I was used," she said.
Ms Carter, who recently had to let her Head Chef go to keep her business afloat, admits that she should have sought documentation for her investment.
She has since contacted a Garda Inspector in Letterkenny who has requested she provide them with various financial documentation which she is now doing.
She showed copies of those documents to donegaldaily.com a week ago.
"I believe I was conned into this because I trusted someone I thought was my friend. I paid capital gains taxes on all the money I invested so I have nothing to hide.
"The Gardai are aware of it and are investigating the matter. But I want people to know that this is a scam and I want people to know there is no profit and they will not make any money out of it," she said.
Ms Carter is offering free coffee at her cafe to anyone else who has lost money and has offered to help set up a support group.
ends