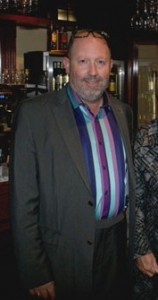 Madden & Finucane Solicitors, who are representing Francois De Dietrich, issued a statement from the businessman today.
"I strenuously deny all of these allegations," he said.
" My businesses are legitimate and as a consequence of the actions of the FSA, various business bank accounts have been frozen. This has resulted in the forced closure of my businesses.
"The FSA action has left me unable to trade, which led to the loss of many jobs. Despite the FSA action we are committed to working with our customers regarding full return of outstanding monies. The matter is before the Court and will be decided upon in due course. "
The firm of solicitors did not make reference to the fact the High Court in Belfast has ordered a ruling that he had been in breach of a restraining order preventing him from collecting money for his scheme.