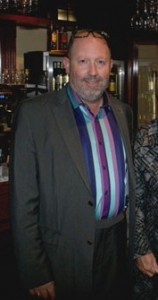 SENIOR  Garda detectives are today investigating shocking death threats made against a man who worked for Ballybofey-based French businessman Francois de Dietrich, donegaldaily.com can reveal.
The innocent employee brought in at least €8M into the scheme run by Monsieur de Dietrich.
We understand that he went to Gardai to complain that he had been threatened with death by some of the people who had given him that cash.
The man genuinely believes he will be shot dead.
His fear follows reports that cars loaded with angry investors have been seen late at night outside premises owned by the man.
Last night a friend told us: "He believed in the scheme. He believed it was genuine and that people could make 40% on their cash in just six weeks.
"It is OK to look back now with hindsight and believe that no legitimate scheme could make that sort of return; but he is now talking to Gardai about protecting him."
It it is now thought the death threat man could be making statements to Gardai.
Yesterday when we tried to contact the man we were told he was on holiday with his wife and children.
There is growing speculation that he is co-operating with detectives and helping them to unravel how the scheme worked.
Meanwhile Francois de Dietrich will be called at a hearing of the Belfast High Court next week. Having already been sentenced to a term in prison in his absence, if he fails to show another warrant for his arrest will be issued.