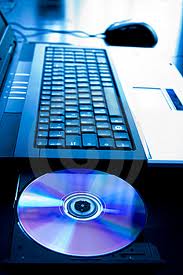 A DONEGAL civil servant has been suspended after claims that he gave information to a private detective who then sold it to insurance companies across Ireland.
The Government employee, who is believed to be based at the Department of Social Protection in Letterkenny, was caught when Gardai raided the home of the private detective.
Donegaldaily.com has learned detectives found the confidential details of six people at the PI's office during the raid.
The details were then cross-referenced with Government employees who had accessed all six people's records and a match was found.
A full investigation into the details of the information passed on is currently being processed by DATA protection chiefs.
The Data Protection Commissioner (DPC) is investigating suspicions the private investigator was using the information to send reports to a number of leading insurance companies.
This is totally ILLEGAL.
We understand that at least THREE insurance companies have been raided by officers from the DPC and a number of files have been removed.
The DPC's investigation came as a direct result of an internal probe in the Department of Social Protection.
Managers at the Letterkenny Department discovered that a civil servant was accessing records of people he had no apparent business with.
The department checked these to his phone logs, which showed he had contacted a number linked to the private investigator.
Last night a source at the Department of Social Protection in Letterkenny said everyone was shocked by what has happened.
"It's the kind of thing you just don't do. Information in Government departments is very sensitive and 99.9% of people understand that.
"The rumour mill has been in overdrive about this guy for a couple of weeks now. As far as we now his desk has been cleared and he is suspended for the foreseeable future.
"We're not even sure if he's going to come back after all that has happened," said the source. 
A spokesperson for the Department of Social Protection in Letterkenny would not comment on the matter saying it would not now be appropriate to do so.
Ends