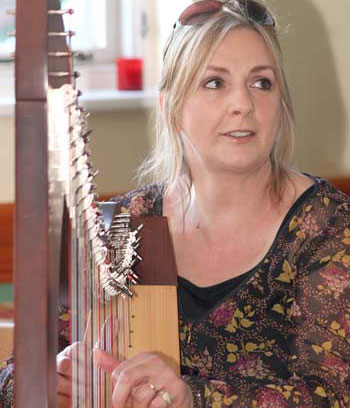 SHE MAY be based in Dublin these days, but when it comes to promoting Donegal, there is no better ambassador than Moya Brennan.
The Crolly woman takes to the stage of Tradfest in Dublin's Temple Bar this week with the rest of Clannad.
But asked in an interview where her favourite place in Ireland is, she didn't hesitate.
"I just love Donegal and everything about it," said mum-of-two Moya, whose husband Tim is a photographer.
"It has so much to offer and I go up there as often as I can. Gaoth Dobhair, Glenveagh and the Poisoned Glen are spectacular.
"The first time I brought Tim up he couldn't believe the light."
While she loved travelling to India and Zanzibar in Africa, her earliest childhood memory is steeped in Donegal.
"One big thing in Donegal was going to Bundoran for the day – that was the holiday," she said fondly.
"There was a good clather of us who used to pile into the car, including my granny. We always had to concede to sitting outside a church in a car somewhere near Bundoran as my father played at a wedding.
"We'd save for the slot machines and eat sandwiches or a bag of chips on the beach."