PRIVATE INFORMATION on hundreds of Donegal people may now have been leaked following a security breach at Letterkenny's Department of Social Protection.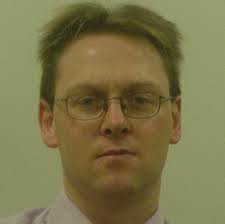 The Deputy Director of the DATA Protection Commission has confirmed to donegaldaily.com that this is the biggest investigation his department has ever undertaken.
The massive probe was sparked after a civil servant passed on sensitive material to a private investigator who then passed it on to a number of financial institutions.
Mr.Gary Davis of the DPC confirmed to us that TWO private investigators and a number of financial institutions are now being examined as part of their investigation.
"This is the biggest investigation we have undertaken. We can confirm it involves one individual passing on information to a private investigator whom we believe passed on this information to a number of third parties.
 "The investigation is still ongoing so we are limited to what we can say at the moment. I can confirm that two private investigators and a number of financial institutions have been visited as part of our investigation process," he said.
Although Mr.Davis would not be drawn on how many people's information was accessed and passed on to the private investigator, it is believed to run into hundreds.
He added that possible prosecutions arising out of the probe was a matter for the Gardai to decide upon.
The civil servant, who worked at Government buildings at Oliver Plunkett Road, was caught when Gardai raided the home of the private detective.
Detectives found the confidential details of a number of people at the PI's office during the raid.
The details were then cross-referenced with Government employees who had accessed all these people's records and a match was found.
A full investigation into the details of the information passed on is currently being processed by DATA protection chiefs.
The Data Protection Commissioner (DPC) is investigating suspicions the private investigator was using the information to send reports to a number of leading insurance companies.
The Government employee at the centre of the probe has not been seen at his office in Letterkenny for a number of weeks and has now officially been suspended.
The DPC's investigation was sparked following an internal probe in the Department of Social Protection.
Managers at the Letterkenny Department discovered the civil servant was accessing records of people he had no apparent business with.
The department checked these to his phone logs, which showed he had contacted a number linked to the private investigator.
Last night a source at the Department of Social Protection in Letterkenny said yesterday's shocking revelations on donegaldaily.com was the talk of the Department.
"It had been rumoured that something had happened and that somebody had been suspended but to see it in black and white was shocking.
"It's a valuable lesson for all of us that the information we have access to is highly sensitive and we must protect it.
"The public has a right to expect that information stored on them remains confidential," he said.
A spokesperson for the Department of Social Protection in Letterkenny would not comment on the matter as an investigation into the incident had been launched.
Ends