CHILDREN across Donegal are being forced to wait up to FOUR years to get specialist dental treatment because of a HSE ban on employing new staff.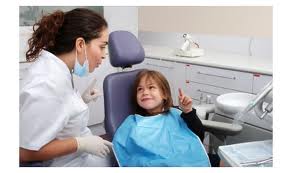 New information passed to donegaldaily.com has revealed that there is just one orthodontist for the entire North West region.
This means that an outreach programme can only cater for Donegal patients one day a week.
The failure to replace dental staff at Letterkenny General Hospital means that patients have been left facing a massive backlog.
Even public patients seeking a priority appointment must now wait up to a year to be seen with many being forced to travel to Sligo.
The situation which has seen the HSE refuse to re-advertise the vacancy left by the Orthodontic Specialists in Letterkenny General Hospital has been slated by Sinn Fein TD Pearse Doherty.
He described the situation as a scandal which must be sorted.
And he has now called on the Minister for Health, Mary Coughlan to intervene to ensure that the children of her county receive adequate dental treatment.
"This is a scandalous situation and it is one which will have a very severe impact on patients, particularly children.
"It is well known that improper dental treatment during childhood can lead to self esteem and oral hygiene issues in later life.
"I am calling on Tánaiste Mary Coughlan, in her new role as Minister for Health and Children to intervene to ensure that the children of Donegal have access adequate dental treatment in a timely manner."
ENDS