THE BALLYBOFEY businessman behind a get-rich-scheme which has left Donegal investors more than €20 million out of pocket has been jailed for 18 months.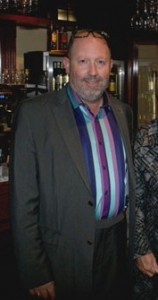 The High Court in Belfast this afternoon sent Francois de Dietrich to prison for 18 months today for failing to disclose his worldwide assets.
Judge Deeney slammed the businessman and held him in contempt of an order to reveal his financial affairs in full.
Although the Frenchman was not present for the hearing, Mr Justice Deeny issued a warrant for his immediate arrest.
He said: "I'm satisfied beyond reasonable doubt that this was a deliberate contempt on the part of the first defendant (de Dietrich) who is seeking to evade his obligation to obey an order of the court and indeed his statutory obligation to respond to legitimate requests for information from the Financial Services Authority.
"There are very large sums of money involved. The current freezing order of the court exceeds £20 million."
Dozens of people on both sides of the Irish border fear they may have lost millions of pounds in investments they made in liquidated stock through de Dietrich.
Members of the business community, sporting figures and even travellers are thought to have been handed over money.
Court proceedings launched by the FSA led to an injunction banning de Dietrich and his company ETIC Solutions from taking any more deposits.
The regulatory body also obtained an initial order freezing £6.8m in assets linked to the businessman and later increased in £20.2m.
But lawyers for the FSA argued that he had only revealed details of assets held in the UK, Republic of Ireland and Estonia.
Mr Justice Deeny found that de Dietrich had acted unlawfully and failed to meet requirements for full disclosure of his assets.
"He has taken deposits from persons in the United Kingdom, and quite clearly a neighbouring jurisdiction of the Republic of Ireland as well, when he had no licence to do so.
Although he made no ruling on the issue of fraud, the judge stated: "The court has a reasonable apprehension that many people have been defrauded of large sums of money here."
He rejected complaints by the businessman about alleged leaks, adding that even if there had been any disclosures it would not justify his failure to provide the information requested.
"He had full opportunity to provide details of his business. It does not seem to be it would have been difficult to do that," Mr Justice Deeny said.
"The claim on his behalf was that he had a bona fide business buying goods from insolvency practitioners on an international basis and then selling them on at a profit."
They held that an earlier injunction against de Dietrich was proper and should not be discharged.
"It seems to me whatever about any single request, an overall picture emerges of somebody avoiding their obligations under the Financial Services Act and seeking to avoid compliance with an order of this court."
De Dietrich's solicitor, Peter Madden, stressed that his client denied any fraudulent activity.
He also argued: "If the FSA's stated obligation is to protect consumers I don't see how consumers could be protected if Mr de Dietrich is committed to prison."
Following the decision to have him jailed for contempt the lawyer confirmed plans to appeal the ruling.
* MORE EXCLUSIVE REVELATIONS LATER THIS EVENING
Ends