Spring is peeking round the corner marking the end of dark mornings and giving us that much-needed boost of energy.
So even if we're still wearing heavy layers, it's still worth giving your body a weekly radiance boost by using a body scrub.
There's no point massaging pots of moisturizer into your skin if you haven't take a little time to slough off the rough dead skin first, you're only going to waste your time.
Our skin cells are renewed every 28 days so it's never too late to get that smooth, glowing and re-invigorated body.
Using a body scrub will not only help with circulation but it can also help to combat dimply skin and help give a smoother finish if you are a regular user of fake tan.
Donegaldaily.com has been testing some of the popular body scrubs that promise to slough off dead and dull skin to leave a shiny, smooth body.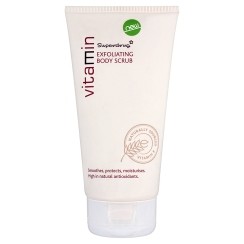 1.SUPERDRUG VITAMIN E BODY SCRUB 150ML
I thought this was a great value-for-money exfoliant that really left my body feeling refreshed and polished. There are lots of grains, great texture and it has a mild fragrance. It's a product I would use again and works just as well as those costing quite a few Euro more. A good product for regular use.
PRICE: €3.30

2. BOOTS SANCTUARY SALT SCRUB 30oML
A lovely treat for the skin and smells delicious. This is good for skin that needs a lot of TLC. I then used a bath mitt to spread the grains and this seems to work better than just using your hands. My skin was left with a very smooth oily coating and it didn't feel harsh. This would definitely last a long time.
PRICE: €12.60

3.CLARINS SMOOTHING BODY SCRUB – 200ml
This was donated to me by a friend who highly recommends it. It's a lovely treat for the body and buffed away dead skin giving a lovely smooth finish. I think it's particularly good for sensitive skin. If you are not a regular self-tan user, it might be worth splashing out on something a little more expensive like this. At least you know it's going to last a long time. A little bit of indulgence if someone else is buying.
PRICE:  €35.50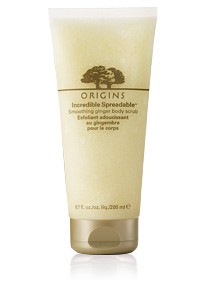 4.ORIGINS SMOOTHING GINGER SCRUB 200ML
I admit that I didn't buy this. It was a present and it's definitely a treat. The ginger fragrance is very refreshing but a little over-powering if you wanted to wear a body cream or perfume afterwards. It's a lovely product and it did a great job at moisturizing as well as exfoliating.  I don't think you need to spend a lot on a body scrub unless you are totally wowed by the product or have the cash.
PRICE: € 31.00

5. YES TO CARROTS MOISTURING BODY SCRUB – 200ML
This was a lovely scrub and my skin felt rejuvenated and replenished afterwards. C the body scrub with carrot juice and essential minerals from the Dead Sea was a treat without breaking the bank. It was kind to the skin and it didn't leave it tingling or blotchy.
PRICE: €8.95
Tags: