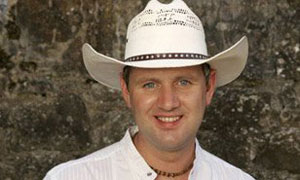 COUNTRY STAR MIKE Denver has apologised to fans after skipping a charity gig in Bundoran on Friday night.
But the star did have a good excuse – he was double booked to appear on the Late Late Show.
Denver said 'sorry' after he failed to show up to perform at the annual RNLI dinner dance on Friday night last in the Great Northern Hotel.
His manager says he was due to travel from Dublin to Bundoran on Friday night but his time slot on RTE was changed to a later time and he was unable to do so.
His spokesman says a plan was put in place and he had hoped to travel to Donegal for the gig.
The star will now play a free gig for the RNLI on March 27th in an effort to apologise to fans.