A Letterkenny-based county councillor has called on local councillors who claim to support the campaign to defend postal services to take the matter to their parties.
Sinn Fein councillor Mick Quinn called on local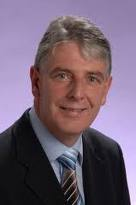 representatives to call on their party leadership to reject the legislation coming through Europe which would ruin our local service and cause further job losses in Donegal.
Speaking after yesterday's county council meeting Cllr Quinn said the postal service was as social as it was an economic service.
"Last November I proposed a motion in the Council, calling on the protection of postal delivery services which are under threat from legislation coming through Europe.
"This is extremely important as, not only will the vital social service provided on a daily basis by postwomen and postmen become under threat,  the employment of local people in an Post will also be in danger.
"Thankfully the motion received support from all parties in Donegal County Council. However I later discovered, having discussed this issue with my Sinn Féin colleagues in Brussels in order to take my campaign to the European Parliament, that all Fianna Fáil, Fine Gael and Labour MEPs voted in favour of the legislation which their councillors oppose.
" The only 2 Irish MEPs to vote against the legislation were Sinn Féin's Mary Lou McDonald and Bairbre de Brún.
"I am now calling on all those councillors who oppose the privatisation of postal services to lobby their party leadership and reject this legislation.
"Too many politicians are talking out of both sides of their mouths on this issue. They need to be straight with the public and protect out public services."
Ends