BREAKING NEWS: FINE GAEL have done a u-turn and added Councillor John Ryan to the General Election ticket for Donegal North East.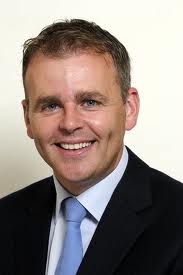 The decision has been made by Fine Gael headquarters in Dublin earlier this evening.
However donegaldaily.com understands that not everyone, especially Deputy Joe McHugh's followers, are happy with the decision.
Inishowen-based Colr Ryan had withdrawn his name at the party's convention.
However in recent days, Colr Ryan put his name forward after supporters said they needed a voice in the Inishowen Peninsula.
It is believed Colr Ryan's supporters had expressed the opinion that they would prefer to go Independent if the Fine Gael party did not put their man's name forward.
Colr Ryan said earlier today that he was keen to run with sitting TD Deputy Joe McHugh.
"I was nominated and withdrew. I am ready, willing and waiting. There is a huge swell of support to run a local Fine Candidate," he said.
Deputy McHugh has said publicly that he will abide by the decision of the party and was happy to have a running mate in John Ryan.
However we understand that many of Deputy McHugh's supporters are unhappy that the Fine Gael vote may now be split.
"There is a genuine fear now that the Fine Gael vote will be split. Joe McHugh would probably have sailed in if John Ryan had not sought to run.
"But that is not completely clear-cut now. John Ryan will take a certain percentage of votes in Inishowen because he is the local politician and that is where 50% of the Fine Gael vote stems from.
"Fine Gael may feel they have a chance of getting two candidates elected in Donegal North East but it's such an outside bet.
"Many feel that Fine Gael could have shot themselves in the foot by selecting a second candidate," said a well-placed source.
Ends