A Letterkenny man has won a top fishing award and hopes to go on to a new career in fisheries management.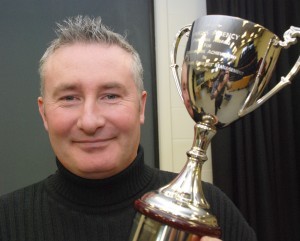 Derek McHugh, a carpenter by trade, undertook the most recent North West College's National Certificate in Countryside and Fisheries Management.
And not only did he enjoy it, but he also emerged as one of its top students.
Derek, who was told about the course by his friend Gavin Duffy, has just been named as the winner of the Lough's Agency Award – an accolade previously held by Gavin!
Derek said he was delighted at winning the award and enjoyed every minute of the course.
"This course was brilliant.  We made so many field trips which really made the content make sense. 
"I'll never forget one trip when we got up close to some basking sharks off the Inishowen coast – that was totally amazing," said Derek.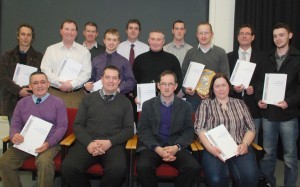 The programme, which is delivered part-time one afternoon per week, provides both practical and theoretical knowledge required for modern countryside and fisheries management.  
Ends