Car dealers across Donegal are rubbing their hands after a 25% jump in sales for January compared to the same time last year.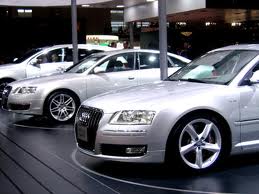 A total of 500 new cars were sold in garages throughout the county in January 2011 compared to just 394 for the same month in 2010.
Last year a total of 2,400 new cars left garage forecourts thanks mainly to increased offers in scrappage deals.
That trend looks like continuing upwards with many similar deals on offer through the main car dealerships
Donegal's recovery is slightly down on the national average which showed a 29% increase in sales on last year.
January saw a total of 21,078 new cars sold across the country.
Society of the Irish Motor Industry Director General, Alan Nolan, says that the increase in January car sales is a strong indication that the Government Scrappage Scheme is incentivising people to buy new cars.
"January is the busiest month for car sales and sets a precedent for the rest of the year. At 29% up, the performance in January was even better than anticipated, driven by scrappage, strong offers from all brands and the availability of finance in the dealerships.
Although we don't yet have official figures feedback from members confirms that interest in scrappage has been very strong so far this year and we expect that demand will continue to be high until the end of June when the scheme ends. 
"It really is a great time for consumers to take advantage of these incredible offers while they last," he said.
Ends