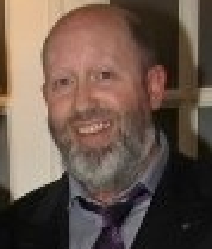 TWO DONEGAL businessmen have begun a legal action in Dublin against on the run crook Francois de Dietrich.
The men want assets and/or accounts in the Republic to value of €1.7M frozen, the level of their investment in the Frenchman's ETIC Solutions company.
Daniel O'Donnell, from Termon, and with an address at Oaklawn, Illinois, USA, and John O'Donnell, Cluain Ard, Letterkenny are taking the case through the High Court in Dublin.
Details of those involved in the case emerged as investigators probing the affairs of convicted de Dietrich today looked into secret payments made to agents in Donegal.
Garda fraud squad officers, Revenue investigators and the Financial Regulator officials are all monitoring the flow of cash from bank accounts here and abroad to certain individuals here in the county.
They suspect the expert con artist is trying to siphon off cash to associates via accounts held in different names.
One reliable source told us: "This is a complicated and far-reaching investigation involving statutory authorities in several jurisdictions.
"We are monitoring a number of different transactions and we are looking at two suspects in Dublin who are of interest to the case and several people in County Donegal.
"We are certain large sums of money are being transferred illegally between people who would not be otherwise suspected of involvement in this scam; in other words de Dietrich and some of his cronies are using accounts supplied by associates." 
De Dietrich is wanted in the North after refusing to give details of all his worldwide assets to the UK Financial Services Authority.
He faces 18 months behind bars if he is arrested.
Court papers show he has been refusing since last October to cooperate with the UK FSA.
Details are contained in another post on donegaldaily.com today.
Court documents obtained by donegaldaily.com