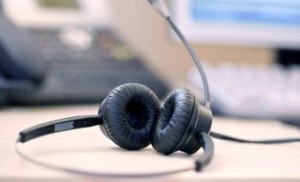 ANGER is growing in Donegal over a company which shafted more than one hundred workers – then cleared off without paying redundancy.
We understand Revenue Commissioners have been asked to investigate why ticketing agents Keith Prowse has still not paid out to more than one hundred workers who lost their jobs in Lisfannon near Buncrana SIX MONTHS AGO!
Last night one worker claimed: "We are still waiting to get our P45s, never mind redundancy payments. It is a crazy situation and no-one seems to give a damn."
Many call centre workers who have found new jobs are paying 50% tax on their new incomes because they haven't been able to get their P45s.
The law requires companies to give redundant employees the form.
Buncrana Mayor Pádraig MacLochlainn said he disgusted at the attitude of the call centre organisation.
 "I am totally outraged that so many months have passed and these workers have still not received their P45s or their redundancy pay," he told us.
"This company appears to have cut ties with them completely and have walked away from their responsibilities."
He called on the Government to intervene on behalf of the workers.
Keith Prowse in Dublin did not answer our queries last night.
The organisation employed 50 full time and 50 part time workers in Inishowen before pulling the plug last August.
It has moved into the Lisfannon premises in 2002 – thanks to millions of euro in grants from the IDA.