TH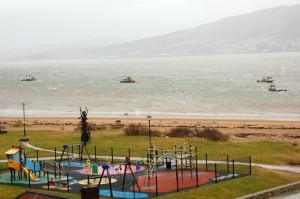 IS WAS THE moment six men were rescued off Rathmullan pier during one of the worst storms to hit Donegal.
The workers were lucky to be alive after being caught in gale force winds – as we reported last Thursday night.
Now pictures of the dramatic rescue have been released, showing an RNLI crew coming to the rescue.
Three of the men left the barge on a small tender boat which capsized, but they managed to make it back to shore.
The Lough Swilly lifeboat and a sea recue helicopter from Sligo was launched to bring the other three men to safety, said Joe Joyce from the RNLI.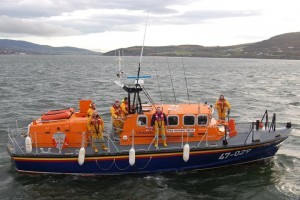 "Thank God it ended well," said Mr Joyce at the time.
"Even though the three men were close to the shore it was still very dangerous out there with a large swell from the storms."