ISLANDERS off the coast of Donegal may be allowed to vote on election day rather than vote two days in advance.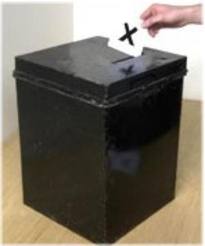 Voters on Tory Island, Arranmore Island and other islands off Donegal have been forced to vote earlier than people on the mainland in case the ferry cannot return to count the votes.
But Sinn Fein say it is an outdated rule and claim early polling on Donegal's islands is not only unnecessary but a denial of the islanders' right to hear all election debates.
Deputy Pearse Doherty, who visits Arranmore Island later today, said there is simply nothing to justify the continued practise.
"There is no justification for the people of Arranmore to vote earlier than those on the mainland.
"In the past few days we have contacted the ferry service to Arranmore and have been informed that there was no day over the past year in which the ferry could not operate a service to and from Arranmore.
"The notion where islanders are forced to vote before those on the mainland is outdated given modern ferry services and enhanced landing facilities on the island.
"As islanders vote earlier than the rest of the state they do not have the same opportunity to listen to all debates before going to the polls.
"Islanders are denied many basic rights, this must be addressed. A starting point is to ensure that they have the right to vote on the same day as the rest of the state."
Ends