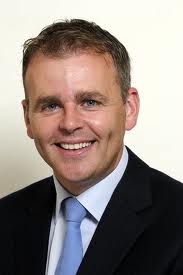 ENDA KENNY'S decision to remove compulsory Irish from the school system is going down like a lead balloon on the doorsteps in Donegal, we can reveal.
The Fine Gael move – described as a deathknell for gaeilge by language enthusiasts – is turning supporters away from Joe McHugh and Dinny McGinley.
And the campaign could get worse.
We have learned Irish speakers may picket the Station House Hotel (formerly the Ramada) when McHugh and running mate Cllr John Ryan formally launch their campaign there tonight.
One Fine Gael insider in Donegal North East told us: "People are picking up on this issue on the doorsteps.
"Irish language speakers are aware of Mr Kenny's stance on the issue and it is definitely turning voters away who might otherwise vote for Fine Gael.
"Some potential voters are very angry about it and are telling us on the doorsteps."
Last night one voter who challenged McHugh canvassers said they seemed uninterested in debating the issue.
"Do you want to give Joe a ring?" was the retort to the voter.
We have also learned that Dinny McGinley, a native speaker, opposes the official party policy but he too is being ridiculed because of the national stance.