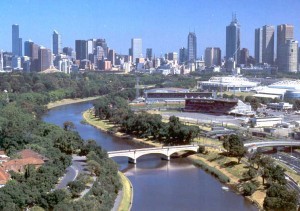 A BALLYSHANNON accountant has spoken of his new life in Australia – as increasing numbers of people from the Donegal are leaving for a new life Down Under.
Shane Mulligan, 28, works on superannuation and pensions at one of Australia's major banks.
Living in Melbourne since 2008, he is on a spousal/de facto partner visa, whereby his Australian partner has sponsored him to stay.
He told The Irish Emigrant that although Australia experienced an economic wobble, meltdown never struck.
"When the crisis hit, the Australian banks downsized staff and froze new hires, but the banking system is very strong here, and wasn't affected in the same way as most of the world.
"Within a year it was business as usual. Now the sector is very healthy, with plenty of opportunities for qualified, experienced and motivated people."
Asked by the website if he felt homesick, Shane said: "In two years time I will be able to get permanent residence.
"Australia is obviously a long way from home, but the lifestyle more than makes up for the upheaval. Culturally it's easy to fit in; both nations love socializing and sport," he added.
"The climate also makes things so much easier; the warm summers, beautiful beaches and outdoor pursuits all add to the quality of life."
He added: "I don't know of any Irish friends who don't have jobs."