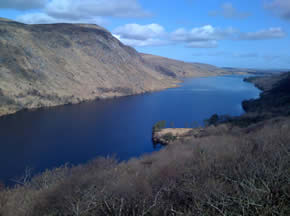 NORTH Americans have voted Ireland the place to visit in 2011 – with travel experts pinpointing Donegal as a 'must see' part of any visit.
After decades of living in the shadow of other counties, it seems we're finally being acknowledged for our scenery and culture.
The vote was carried out by American tour guides Frommers – which put us ahead of Paris among others.
"Ireland is one of the most romantic destinations on earth," says Patricia Tunison Preston, who's authored 15 travel books on the country and is widely recognized as the go-to person for pretty much all things Irish.
"Where else can you find such a stunning array of quiet country roads, glistening rivers and lakes, uncrowded dune-filled beaches, meandering gardens and charming little towns with cosy pubs and manor houses?"
And she describes Donegal as 'the great outdoors' adding: "If the cowpokes in "True Grit" had had the kind of backdrop Donegal offers for horseback riding-beaches, countryside and mountains-maybe they would've been less quick on the draw."