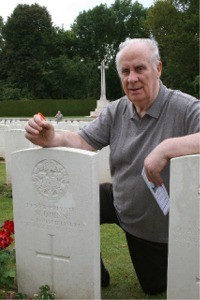 BY PADDY HARTE, FORMER DEPUTY, DAIL EIREANN
There is a mistaken belief that only people who vote Fine Gael are in the true tradition of Collins, Griffith and O'Higgins which I believed all my political life and as a boy before I came into politics.  I now know this to be incorrect because I have met many people on both sides of the Border and from both traditions who accept, in the complex circumstances of Ireland in 1920, the only peaceful way forward was through the Anglo-Irish Treaty, as the Sir James Craig/Michael Collins Pact spelled out in March 1922 when both Irish leaders pledged to work together for a peaceful settlement,not unlike what Dr Ian Paisley and Martin McGuinness agreed to do in 1998 seventy six years later.     
It must be remembered that it was members of the Labour Party, Unionist Party, Alliance, S.D.L.P and Fine Gael that copperfassened the Treaty at Sunningdale in December 1973 and Jack Lynch steered Fianna Fail in that direction a few weeks later having signalled his Governments support as Taoiseach before the 1973 General Election.  Every other attempt to find Agreement in Northern Ireland including the present Agreement is fundamentally based on the Sunningdale Settlement and is testament to the wisdom of those whose foresight in 1922 led us to where we are today.  I wish to speak loudly and clearly that I am as proud of Collins, Griffith and O'Higgins as I was as a school boy and I will die believing their contribution to Ireland has been great and made me in life the public person I tried to be.
I don't know which wing of Fine Gael Collins, Griffith and O'Higgins would have joined if they had lived but I knew which side Sean Collins, nephew of General Collins, Tom and Michael O'Higgins, nephews of Kevin O'Higgins his daughter Una O'Higgins O'Malley and Garret Fitzgerald to name but a few were on when Fine Gael sharply divided after Declan Costello introduced his policy document "A Just Society" in 1964 when John A Costello former Taoiseach rowed in behind his son after Gerry Sweetman accused Declan of being a cold blooded socialist because his Just Society proposal would bring the Central Bank under Government control and also bring all other Banks under public control."You are Nationalising the Banks and this is blatant socialism and I will oppose it with every vein in my body" Sweetman shouted to Declan to be reminded by John A Costello, former Taoiseach who spoke in anger "It is not socialism it is bloody good book keeping"
At that point I was listening to two very wise men, Sweetman arguing the conservatism of Fine Gael and Costello explaining the meaning of a social democracy.  I realised for the first time that there were two wings in Fine Gael and I was on the Social Democrat wing which my father before me and the Donegal people I had the honour to represent supported.  Conservatism was not natural to me or to them.  No person in the Fine Gael party I led in the constituency were conservative.  They were all ordinary people, who like me had a social conscience
The compromise to drop all proposals to control of the Banking system kept the party from dividing but at a price.  There were some in the party who believed those who supported Social Democracy should break with the party and link-up with Labour Party members who shared that view which Northerners did when they formed the Social Democratic and Labour Party (SDLP) in August 1970 with a stated policy of Irish Unity and its people by peaceful means only.
Forty six years later, in the wake of the Banking scandals, it is easy to recognise the advanced thinking of the 'Just Society' proposals which I passionately supported not to be against party leadership but because I believed in the future of the Fine Gael party but it lost me my place on Liam Cosgrave's Front Bench in 1969.  Parallel to all of this in the 1969 General Election despite the fact that North East Donegal with Bertie Boggs we recorded the largest increase in votes than any other constituency in the Republic in that years general election which the present generation might like to know about.
In that Election Fine Gael increased its first preference votes to 12,019, an increase of 2,593 votes which was a remarkable increase of 33%.  I received 6,057 and Bertie Boggs got 5,962.   Fine Gael supporters in Donegal North East were on a high, never had the party performed as they challenged the might of Fianna Fail under the direction of Minister Blaney who was then seen as the Prince of Electoral success.  The Constituency Executive and supporters expected recognition for their electoral success, Paddy Harte would be promoted and Bertie Boggs would be elected to the Seanad but they were in for a shock.  I was dropped from the Front Bench and Bertie Boggs was ignored and got nothing – not even a letter of congratulations or thanks. My great disappointment with Liam Cosgrave's leadership was the lack of interest he showed in supporting Bertie Boggs who, in many ways with me was the navigator and pilot of cross community politics in Ireland when it was not popular.  This short story may be seen as sour grapes by some people who do not wish to understand but it is historically correct.
As I campaign for, my son Jimmy in this general election let it not be said that I have changed my politics because in 1972after campaigning in Cork by-election which Fine Gael lost in a landslide defeat I addressed a Fine Gael meeting in Ramelton on Thursday 17th August 1972 which was published in local papers when I called for an immediate meeting of Fine Gael and Labour parties to agree on a programme of Government which win 83% of the members of both parties which eventually led to the formation of the National Coalition Government in 1973 after. Liam Cosgrave and Tom O'Higgins, Leader and Deputy Leader were directed to meet Brendan Corish and Jimmy Tully, Leader and Deputy Leader of the Labour Party. Forty years later I restate that Labour and Fine Gael can now provide strong stable Government which Ireland needs at this time of National crisis.The Mid-Cork By election results were Fianna Fail 19,595, Fine Gael 12,530, Labour 6,301.  The Ramelton speech triggered renewed interest in social democracy in both Fine Gael and Labour.  I will gladly send a full copy of my entire speech to any person on request.
PADDY HARTE
donegaldaily.com welcomes contributions from all political parties and independents.
email info@donegaldaily.com