UPDATED: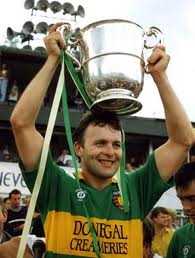 GAA LEGEND Anthony Molloy is said to be 'devastated' after flogging investments in a scheme run by convicted fraudster Francois de Dietrich.
He is the second GAA star to be named as being an agent for ETIC Solutions, the Ballybofey-based business run by French crook de Dietrich.
Molloy has refused to comment on how or why he became involved with de Dietrich.
Donegaldaily has tried for a number of weeks to get a comment from Mr Molloy.
Now a close friend has told us: "Anthony has had such a hard time. He believed in Francois and believed the investment scheme he introduced so many friends to was legitimate. Many did get good returns.
"Others however appear to have lost a fortune. Now it is sinking in that de Dietrich is a convicted conman with a very long record in France.
"It also appears he cleaned out other people before setting up ETIC. Anthony is so sorry he was taken in by him. He is entirely innocent in all of this.
"He is still getting over the (car) crash as well."
Three weeks ago Mr Molloy survived a car crash in south Donegal which left a Sligo man dead.
Tonight a source close to Molloy told us: "Anthony cannot apologise enough to people who lost money. He is hoping that all of them will get their money back and is advising people to take legal advice and to make a claim to the Financial Services Authority in the North who have seized Stg£20M."
Last week another leading GAA figure in the county – Tommy Ryan – was named as an ETIC agent in a Dublin High Court case taken by two Donegal businessmen who successfully froze an AIB Ballybofey account with €1.7M lodged in it.
De Dietrich is on the run – wanted by cops in the North after fleeing a Europe-wide warrant for his arrest.
The UK Financial Services Authority has frozen account and assets worth more than £20M.
Cigar-smoking de Dietrich has already been sentenced to 18 months behind bars for contempt.
MORE TO FOLLOW:
Send your stories in confidence to info@donegaldaily.com