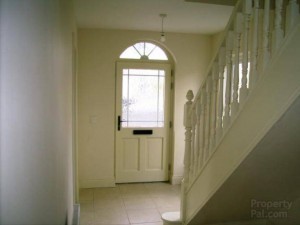 ANGLO IRISH Bank has appointed receivers to a firm with significant property holdings in Co Donegal, it has been revealed.
McWilliams Homes, based in Swatragh in South Derry, has debts of €29.7M.
The bank – bailed out by billions of euro by the government – has taken control over all lands and properties still owned by McWilliams at the development at Ard Ban in Muff.
It has also taken control of a large number of properties and land at Ballymacool in Letterkenny and in Newtonwcunningham.
Two PriceWaterhouseCoopers executives have been named as receivers in the affair.
McWilliams saw the value of its extensive land banks drop in value by an incredible €13M last year.
The company did make €4.9M from selling assets but recorded a loss for the year of €7.6M. The number of house sales had ground to a halt.