An RTE television documentary about the murder of a Burt woman and her two daughters was cancelled after the programme was deemed 'unfair' to the Fianna Fail led Government coming up to the election.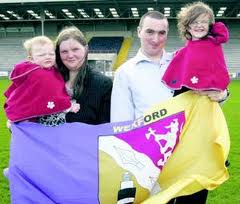 The programme, which was set to feature on the Scannal series, examined the death of Burt woman Ciara Dunne and her two daughters Leanne, 5, and Shania, 3 and their father Adrian Dunne.
All four were found dead at their home in Mongeer, Co Wexford, on April 23rd, 2007.
It later transpired that Adrian Dunne had killed Ciara (nee O'Brien) and their two girls and then killed himself.
The couple had even visited a local undertaker and given him specific instructions on how they would like to be laid out in the event of their deaths.
The undertaker did contact the authorities but no action was taken because there was no out-of-hours psychiatric services.
A report two years later into the tragedy contained many blacked-out passages leading to claims of a cover-up by the opposition parties.
A spokesman for RTE confirmed yesterday confirmed the reason behind the cancellation was for fear of bias during the lead-up tot he election.
"This programme was scheduled before the election was called. In that context RTE feels it inappropriate to broadcast it at this time. It will be shown at a later date," he said.
Ends