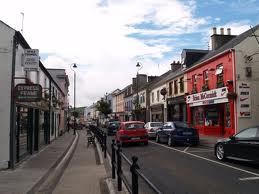 IT IS like something from another age when junkets by councillors were all the rage.
Now a trip to Donegal by a 'crowd' of councillors from County Clare is raising more than a few hackles in the South West.
In fact the State's local government auditor Thomas O'Callaghan is so concerned he has raised questions over the trip to Letterkenny on Valentine's weekend in 2009.
Nineteen of 32 councillors came to Letterkenny for the Association of Municipal Authorities of Ireland seminar.
They clocked up about 11,620km (7,220 miles) making the 611km (380 mile) round trip at a cost of €14,944.
Listed as having made the trip are: Joe Cooney (FG), John Crowe (FG), Christy Curtin (Ind), Pat Daly (FF), Paschal Fitzgerald (Lab), Oliver Garry (FG), Bernard Hanrahan (FF), Pat Hayes (FF), Patricia McCarthy (Ind), John McInerney (FG), Pat McMahon (FF), Brian Meaney (Green), Tony Mulcahy (FG), Richard Nagle (FF), Tony O'Brien (FF), Sonny Scanlon (FG), Madeleine Taylor-Quinn (FG) and Colm Wiley (FF).
The auditor has raised questions over the spending of €48,000 by Clare councillors in attending three conferences.