Small businesses in Donegal will play a crucial role in the economic recovery of the county, according to local Councillor Charlie McConalogue.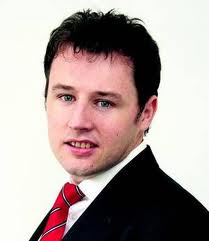 The Fianna Fáil candidate in Donegal North East has reiterated his commitment to supporting local businesses to help secure their future.
Over the past week, Councillor McConalogue has spoken to many business owners and their employees who are concerned about the future of their companies.
And he has vowed to ensure they have access to every support available to allow them to grow and create jobs.
 "While there is no doubt that investment from international companies must be pushed for Donegal North East, the reality is that most employment in this region will come from small businesses. We must do all we can to ensure their survival and development," said Cllr. McConalogue.
"Entrepreneurs must be given every chance to put their business ideas into action. The Fianna Fáil manifesto commits to extending the corporation tax exemption for start up companies for a further three years, and to amend it so the relief will be linked to the amount of employers' PRSI paid by the company. This change will focus the relief on job creation and reward new companies that create jobs.
 "It also provides for investments in small firms at their earliest stages of development, through Enterprise Ireland's €175 million seed and venture capital programme and through the €500 million Innovation Fund.
"There is also a commitment secured from the main lenders to make €12 billion available for new or increased credit facilities to small and medium sized enterprises over 2010 and 2011 and I will be representing small businesses as strongly as possible in holding the lenders to account on this commitment. 
The local Councillor concluded, "While there is no doubt that things are very tough at present, we have strengths that we can build upon. I am certain that greater support for our small and medium sized enterprises can and will help us towards recovery in Donegal and across the country."
Ends