BALLYSHANNON is set to get a spring clean, the likes of which it has never seen before.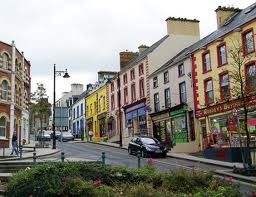 As part of the Backing Ballyshannon campaign, 'Operation Ballyshannon' is set to blow the cobwebs off the town and give it a facelift.
The event is being organized in conjunction with the on-going work of the Ballyshannon Regeneration Group.
The one-day spring clean blitz, which takes place on Saturday, March 12th, will focus in on some problem areas and improve the physical appearance of the town.  
Everything from painting, power-washing, weeding, strimming, planting flowers and litter collection will be organised on the day.And the local townspeople are being urged to play their part, no matter how small.
Town Clerk Mary Daly is urging as many people as possible to attend and bring the town back up to smelling of roses – literally!
Ends