The success of one Donegal company is very much written in stone despite the recession.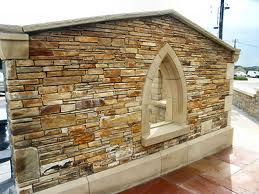 McMonagle Stone in Mountcharles has always had a very solid foundation on which to build.
But now the company has just expanded by buying a huge quarry in Ardara which they hope to extract silver grey quartzite from.
The quarry, which was previously operated by Morrow Stone, is about to restart full production of this major natural resource.
The new stone will be quarried and used for many different purposes and distributed across the country and into the widening European market.
The purchase of the new quarry also suggests further job security for the local workforce.
Commenting on the move, Michael McMonagle said: "This acquisition adds significant capacity to our market presence and is a great complement to our other quarries in the North West of Ireland.
"We recognise the value that Silver Grey Quartzite can add to the market and we are responding to the demand of natural stone customers both nationally and internationally," he said.
McMonagle Stone now has the ability to provide a greater variety of natural stone products in Silver Grey Quartzite from building, walling and paving stone to tiles and steps.
Additional new products will be added as the quarry reaches full production.
The acquisition of this site demonstrates McMonagle Stone's commitment to the region as a production base for the supply of a unique coloured, natural stone product for the domestic and commercial markets.
Ends