Donegal-company GDC (Irl) Ltd has launched a new campaign aimed at restoring confidence in property market.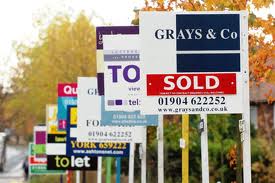 'Avoid a Housing Headache' is a 24-point best practice checklist for the home-buyer aimed at empowering, inspiring and promoting consumer rights when it comes to buying property.
It was devised in response to the numbers of ghost estates, incomplete estates and completed estates with no Estate Management procedures in place throughout the country.  It also seeks to separate the poorly managed developments from those that are current and live and that meet extremely high standards of quality and finish.
The checklist has been separated into four parts and queries four key aspects of the buying process: the property; the management company; general considerations and the developer. 
According to a report released by the Department of the Environment in November, there are currently 2,800 ghost estates in Ireland. With consumer confidence at an all time low and a realisation that consumers should be empowered in the property buying process, GDC (Irl) Ltd. decided to take action.
Director Daniel Doherty says, "We wanted to try and reverse the negativity in the property market so we began work on 'Avoid a Housing Headache' – a campaign which promotes best practice for those involved in the buying and selling of properties. 
"The 24-point checklist informs buyers on what questions they should be asking off the developer, solicitor, estate agent and other relevant parties," says Daniel.
The ultimate aim of the campaign is to protect home-buyers and to advise them on what standards they should expect when buying a home. The new phenomenon of Ghost Estates in Ireland has been a topical debate in 2010 and GDC (Irl) Ltd. hopes to restore some much-needed faith in this suffering sector in 2011.
Daniel explains the value of their 24-point checklist.
 "We have created a set of key questions which should become part of the national psyche.  We are now inviting the public to use our checklist when searching for a new home and to send us their feedback on its usefulness.
"Members of the public including all parties involved in the buying and selling process including estate agents, solicitors, letting agents, property consultants, builders and management companies are being asked to endorse, promote and encourage these standards and start the process of restoring consumer confidence. 
"We want to ensure buyer commitment is delivered, developments are completed and estates are managed for the families who live there," says Daniel. 
GDC (Irl) Ltd. have always been recognised as an advocate of completed and high quality developments and are associated with a number of public and private projects in the North West.
They are now calling on all individuals and organisations involved in the property industry to endorse this campaign, stating that, "everyone has a duty of care to their customers". 
To become a champion of this campaign, you can follow 'Avoid a Housing Headache' on Facebook and you are encouraged to share it among your clients and friends to save them the pain of a housing headache.
For more information and to download your 24-point checklist please logon to:  http://www.gdcirl.com
ENDS.