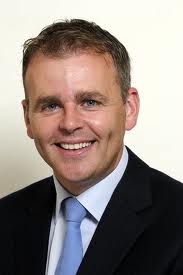 Fine Gael's Joe McHugh has said that Fine Gael is the only Party with a credible plan to face down banks that are trying to squeeze mortgage holders.
Speaking today Deputy McHugh said: "Fine Gael will legislate, if necessary, to disallow banks from forcing banks to give up low-cost tracker mortgage rates. We will also introduce legislation to stop mortgage lenders from charging penalty interest rates on mortgages that have been re-scheduled.
"Banks must work with mortgage holders over the coming years, because the reality is that the banks actively encouraged young people to take out massive mortgages. The banks must take a share of the liability.
"Fine Gael will increase mortgage interest relief to 30% and we will introduce a new law to limit mortgage rate hikes by banks that received bailout money. And Fine Gael will introduce an SME loan guarantee scheme to force banks to lend to small businesses.
"The banks must take a huge portion of responsibility for this country's financial difficulties. People are making huge sacrifices for the past four years to pay for the bankers' mistakes.
"Fine Gael has a tough legislative plan to stand up to the banks."