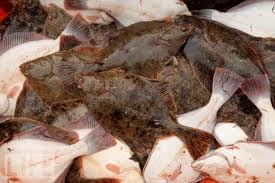 ANGRY fishermen have come ashore in Killybegs to cast their postal votes – claiming Fianna Fail is wrecking the industry.
A number of vessels docking in the port last weekend were from Castletownbere, Co Cork.
Among those jumping onto the pier was David Kelly, co-owner of the Sea Spray, which had just returned from four weeks hunting herring off the coast of Norway.
He, like some of his colleagues, firmly believe that Fianna Fáil's Fisheries Bill is driving trawlermen out of business.
"Fianna Fáil brought in the Fisheries Bill which as good as criminalised fishermen. They feel afraid to make even the smallest clerical error which could land them in court. There's so much red tape involved in fishing now that it's driving people out of the business. You'd nearly have to have a secretary employed full-time to keep track," Mr Kelly said. He believes very few fishermen will therefore be casting their votes in favour of the Micheál Martin-led party and will instead be switching to Fine Gael which has promised to water down the controversial Fisheries Bill.
"It is good to stamp out illegal fishing, but people are afraid of getting arrested at the pier for a tiny, innocent mistake," Mr Kelly, 36, said.
The vessel's co-owner, Kevin Downey, said Fianna Fáil had made the future of fishing "an uncertainty".
The 45-year-old father-of-three has been fishing since he was 18.
"The present government is hindering us, rather than helping us. There could be plenty of jobs in the fishing industry as it's a natural resource. If fishing goes then places like Castletownbere will be decimated," Mr Downey said.
"We're struggling. Expenses are getting higher by the day and they (the Government) are putting everything in our way, especially with constant paperwork," he added.
Tánaiste Mary Coughlan, Brian Ó Domhnaill (FF), Pearse Doherty (SF) and Dinny McGinley (FG), as well as representatives for Frank McBrearty (Lab) and John Duffy (Green), have said there was a serious need for changes to the Common Fisheries Policy.
The Donegal election candidates were speaking during an election debate on Raidió na Gaeltachta yesterday.
They agreed that the current policy had done damage to small scale fishermen, and island communities in particular.
ends