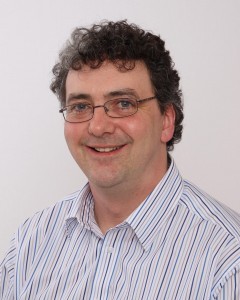 Independent Candidate Thomas Pringle has called for the hundreds of 'Ghost Estates' in the country to be handed over to Local Councils and used for social housing.
County Donegal has 133 such estates 23 of which are safety hazards requiring urgent attention, said Mr Pringle who is being tipped to take a seat in Friday's election in Donegal South West.
A survey has identified, in addition to possible safety hazards – such as unsecured construction materials, open pits where excavation has taken place, uncovered manholes and partially completed buildings – issues such as lack of public lighting, defects with essential services such as water or sewerage and drainage infrastructure.
The Advisory Group on Unfinished Housing survey also states there are other serious completion and compliance issues that have a huge effect on the quality of life of residents.
From this week funding of €5m will be made available to Local Authorities to address the most immediate public safety hazards in the estates that are partially occupied but have never been completed. This level of funding is totally inadequate and is only a token gesture, said the Independent.
'This report confirms what I have learned from Council work and heard on the doorsteps in my canvass.  I have knocked on doors where worried parents plead for urgent action to safeguard the health of their young children' says Pringle.
"The measures introduced in the past years whereby Councils lease unsold properties from Developers for a ten year period is totally unsatisfactory according to the Independent. Such stop gap measures leave not only the Council in limbo but also the tenants who are entitled to security.
"The Developers who have abandoned estates, leaving them a serious health and safety hazard, should face criminal charges and the property confiscated to public ownership."
Pringle states that the repair, maintenance, and safety of these estates should become the responsibility of the Councils who would then allocate them to those on the Waiting lists in the normal manner.
"It is shameful that we allow young families to live in conditions detrimental to their health and safety and causing stress to parents," said Pringle.
"I am demanding now and will actively seek support from other successful candidates after the Election for ownership of these estates to be vested immediately in the local Councils."
Meanwhile Buncrana Town Council is seeking to take over empty private homes from developers in the town so that they can be used for social housing.