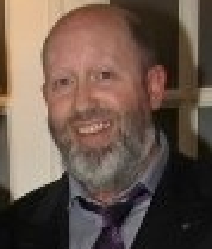 A FORMER employee of roly-poly criminal Francois de Dietrich has opened her heart about her 'nightmare' working for the 'boss from hell'.
When he was conning 200 people out of their hard-earned cash, the smooth-talking Frenchman was sophisticated and endearing.
But away from prying eyes, he was a ruthless crook who would shout at staff in bad-tempered tantrums for 'absolutely nothing'.
A former employee has spoken to donegaldaily.com about the crook and she revealed how he could appear smooth one minute – and completely lose it the next.
She told us: "It was like having two bosses. And you didn't know which one you were going to meet on an day to day basis or on an hour to hour basis.
"It was like having the boss from hell. He would promise the earth one day and then the next he would renege on promises, particularly when it came to salary and bonuses and everything else.
"He would shout you down to get his point across and was really arrogant."
She went on: "He had a hold over you; a power over you that is hard to explain now but let's just say you did what you were told. We all feared for our jobs."
Some employees were hired on six month contracts which had 'probation' clauses – and then they were fired just when they were about to become full time employees.
Our source added: "I saw him talk to clients. He was charming and funny. As soon as those clients left, he became the real Francois, a crook, a criminal and the boss from hell. He was a horrible man – and we all hated him."
De Dietrich is today still on the run from every police force in the European Union. He faces 18 months behind bars for contempt of court after failing to give a Belfast court details of all of his assets.
So far the Financial Services Authority in the UK has seized Stg£20.2M. An AIB bank account in Ballybofey containing €1.7M has been frozen.
But cops on both sides of the Border believe millions of euro are still missing.
Donegal investors promised cash payments via a third party in recent weeks have not received their cash.
Yet Francois still has friends who believe he will pay up.
One source however told us last night: "The only way for anyone to get their money back now is via the courts and the law. Anyone waiting on a promise from Monsieur de Dietrich is seriously deluded."
Copyright donegaldaily.com