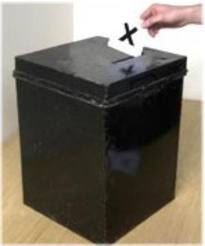 A virtual poll has shown that Sinn Fein could take as much as 58% of first preference votes in Donegal South West.
The poll was undertaken over a ten day period up until yesterday by www.ballotbox.ie.
It recorded the feelings of 5,580 Irish emigrants in 124 countries and used computer technology which stopped people living in Ireland from casting a vote.
The poll does not bode well for the Labour Party in Donegal South West however predicting just 7% in – the party's worst recording in the entire country.
The poll, the first of its kind ever undertaken, shows a huge swing in favour of a Fine Gael-led Government with 30% of the overall vote followed by Labour on 25% with the Independent grouping on 18%, Sinn Fein on 13% and Fianna Fail and the Greens on 7% each.
But donegaldaily.com wants to stress that this is a poll of Irish emigrants who do not have a vote in the election.
One of the reasons for the poll is to lobby for pressure to be put on the next Government to give the vote to 3.1m Irish passport holders living abroad.
Ends