A former top Garda has warned that dozens of people across Donegal have committed suicide because of child sex abuse.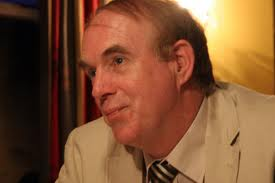 Retired Detective Martin Ridge has been a brave campaigner against paedophiles for many years.
He helped to investigate and jail two of Donegal's most notorious paedos, Fr.Eugene Greene and schoolteacher Denis McGinley from Gortahork.
Now Mr Ridge, 63, has said he has not doubt that sex abuse is one of the key factors behind people taking their own lives in Donegal.
Suicides in the county have risen from 10 in 2008 to 20 in 2009 although nobody really knows the true figure.
The former Garda revealed he regularly gets call from people who are struggling to survive because of the horrific abuse they suffered.
"I know of two people who tried to hang themselves but did not succeed. These people see no exit except for death.
"I got a call this very morning. These people did nothing wrong," he said.
Martin, who lives in West Donegal, has written a book called Breaking The Silence: One Garda's Quest To Find The Truth.
He says nobody has ever really helped victims come to terms with their suffering despite all the outcry about the scandal.
"Child abuse is a cancer, a plague on society, but we have not faced up to it. The only people who have given a voice to these people are the survivors themselves.
"Those who presided over the carnage are still in power. Victims were let down by every system, the Church, the health service and even the Gardai," he said.
Ends