Councillor Dessie Larkin has asked Donegal County Council to develop a mobile phone App so the public can access the council's services better.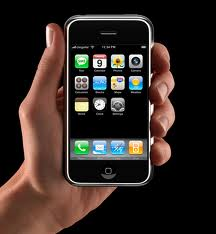 The Letterkenny councillor said it is obvious the Donegal public is becoming more on-line aware and the only way for the council to keep up is by embracing that technology.
The council is already redeveloping its various websites including the development board, the library service and its own general website.
Now Councillor Larkin wants the council to go one step further and develop a phone app so people can access the council's services no matter where they are.
He says the continual development of such services will save people time and money but ultimately make the council more responsible for the public it is serving.
"Unfortunately the council has lost about 25% of its frontline staff because of the Croke Park agreement and that has put a lot of pressure on services.
"But the development of these services including the apps for iPhones , Blackberries and Android phones will enhance that communication.
"From a basic level it will mean that people can alert the council about a burst water pipe or a road that hasn't been gritted or whatever service they require. Our plan is that people will also get an ID number so their complaint or query can they be logged on until it is sorted.
"People don't want to be have to be put on hold and listen to 'The Wind Beneath my Wings' of whatever. Their time is valuable and they want to be able to make their complaint or query and move on knowing that it is going to be addressed," he said.
Councillor Larkin said Donegal should embrace the on-line culture as there is no question it is the future of communication.
And he even held up the example of the popularity of donegaldaily.com as proof of that online revolution!
"I know donegaldaily.com is only going a short while but it's part of people's daily routine in Donegal for getting their news.  
"That shows you that the appetite is there for online news and it will only grow as we embrace that technology even more," he said.
Ends