ONE of Ireland's most stunning birds of prey has officially made a comeback and Donegal is their favourite place to live.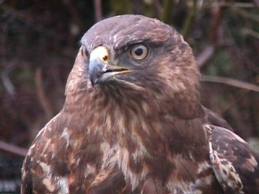 In the 1970s birdwatchers across Ireland only rarely caught a glimpse of a magnificent buzzard.
But Birdwatch Ireland has revealed that hundreds of the birds are now flying over the country with Donegal leading the way.
Dick Coombes, Countryside Bird Survey Co-Ordinator, said that education on poisoning is a key factor in the rise in numbers of the birds across Ireland.
"When I was a young boy in the 1970s we would travel to Northern Ireland to see the buzzards there because there were 10 or 12 pairs of them.
"But now they have taken hold here and Donegal is a very strong place for them.
"You can see them in many parts of Ireland and their growth in numbers is a real success story.
"They are very strong across the Northern half of the country but they are now spreading as far as Cork.
"We're not completely sure why the population has grown so much in recent years but we feel education on poisoning is certainly a factor," he said.
The beautiful birds, which can live up to 25 years old, are often mistaken in Donegal for the Golden Eagle and have a wingspan of up to 4.5 feet long.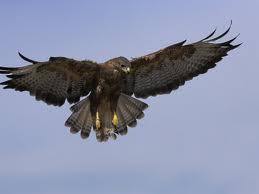 They live on a range of prey including rats, crows, frogs and earthworms and can be often seen on telegraph poles waiting to pounce on their next meal.
They nest mostly in high conifer trees or sometimes on rock faces and are very distinctive in the spring and summer with their distinctive 'mewing' sound.
Mr Coombes said the buzzard is a breeding success story but warned that some people still see them as a threat.
"During lambing season they can often be seen as a pest when they feed on lambs which have been natural stillborn.
"They will prey on anything like that which is left to rot in a field and sometimes people think they have killed the lambs.
"Because of that some farmers still consider them a threat so the issue of poisoning is still there. Only last week we had two buzzards brought in dead and we suspect they were poisoned," he said.
Ends