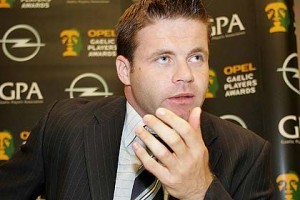 DONEGAL is one of a number of 'blackspots' where GAA players have been seeking assistance from the Gaelic Players Association, its chief executive has revealed.
Dessie Farrell has described as "dramatic" the increase in applications by hard-pressed players to the benevolent fund, which the association now administers.
Farrell revealed that some players who have found themselves out of work are "genuinely struggling to put food on the table."
The GPA are rolling out benefits to inter-county players which, over a five-year period, will be subsidised by the GAA to the tune of €8.5m.
While the maximum payout to a player experiencing hard times is set at €3,000, in extreme cases it can go higher than that, Farrell pointed out.
"What we've seen in the last few months is a dramatic increase in applications to the benevolent fund," he said. "It just depends on a case-by-case basis.
"We have put certain parameters on it; for example the maximum payout is €3,000, but if there is a very difficult case and someone needs more help, it is hard to turn them away.
"Some of them take a bit of time to be processed, but we're streamlining that and trying to make it more efficient. There is a direct correlation to the unemployment rate and the ones who are coming to us.
"The six northern counties aren't too bad. Wicklow, Donegal, Louth and Monaghan are a few of the black spots."
Farrell revealed that there are some very hard-up cases among the inter-county playing population at the moment.
"I'm thinking specifically of a player at the moment who's recently had a child and is out of work.
"The sense of pride takes over as well and you don't want to be seen to be taking hand-outs, so there's that sensitivity around it as well."