THE Mayor of Donegal has challenged Cllr Frank McBrearty to name the councillors he alleges were boozing during an all-day meeting of Donegal County Council.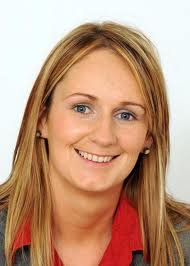 Cllr Cora Harvey was reacting to the Raphoe councillor's claims that five councillors were drinking during their lunch-hour at last Monday's meeting of the council in Lifford.
Cllr McBrearty claimed the councillors should be forced to take a breathalyser test after they had drank alcohol in a local bar.
However Mayor Harvey said she does not believe that was the case and has called on Cllr McBrearty to report the matter to the relevant authorities.
"I certainly didn't see anybody under the influence of alcohol. Certainly nobody was acting any way inappropriately.
"People are elected to do a job and now these allegations are being made against them. It is very unfair.
"If Cllr McBrearty has any evidence of this then he should bring it to the relevant body," she challenged.
Labour Party Cllr. McBrearty caused uproar by challenging fellow councillors to take a breathalyser test and prove they were not drinking.
"I have been in the pub game for 30 years and I know when someone has had a drink. I know for a fact that these councillors had a drink or two.
"I challenged them to take a breathalyser test and I still stand over that," he said.
The Lord Mayor said she had 'certainly never' had a liquid lunch and did not think it was a good idea for other local representatives to have one either.
"It should not matter where people eat including in a pub. But I would be hoping that councillors would not be drinking – certainly not. We have a job to do in the chamber and we must do it to the best of our availability," she added.
Ends