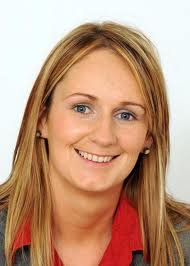 POLITICIANS from the county have racked up their fair share of air miles over the years on trips abroad – but this year's Mayor has said 'no' to a St Patrick's trip to Philadelphia.
Cora Harvey is keen to point out that she is not setting a precedent. It's just that she thinks she'd rather be here in Donegal on March 17th.
And with the county having €100,000 per working day to spend this year compared to 2008, the decision will go down well with taxpayers.
The Mayor told  us: "I hve been invited to Philapdelphia but I made my position clear when I took up office in November. I am in no way trying to set a precedent because I do see a benefit in travelling to America especially to support the undocumented Irish out there.
"I believe these trips don't have to coincide with St Patrick's Day. I did go to Boston last year and we were able to do so much. I just don't think we could have done as much if it had been St Patrick's Day."
She said it was her ambition to improve what happened in Donegal on the patron saint's day.