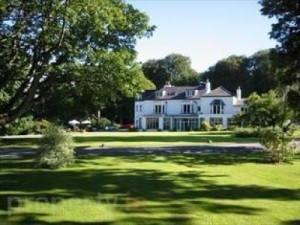 ONE FAMOUS Donegal hotel has gone on the market at a knockdown price – and another is up for rent!
The Fort Royal Hotel overlooking the beach at Rathmullan has an asking price of just €1.5M.
The House was built in 1805 by Charles Rae. He retired here after being wounded while serving in the British Navy with Admiral Lord Duncan. It was during his time in the Navy that he visited the Caribbean Island of Martinique, and he named the house after the capital as it was then known, Fort Royal.
Sitting on a six acre site, the hotel is being sold with fixtures and fittings as a going concern.
If you have €1.5M to spare, give Dermot Rainey a bell on 074 912 2211!
But if you fancy just running a hotel, then the Letterkenny Court Hotel on the town's Main Street might be for you.
The owner Sean Lyne lives in Co Clare and is looking for an experienced person to rent the premises – including 58 rooms and 26 apartments.
Again Dermot Rainey from Sherry Fitzgerald Rainey is your man.
He said: "The Letterkenny Court is not for sale. The current owner is simply considering renting the hotel to a suitable tenant as he lives down the country.
"It is a perfectly good business and is being offered for rent as a going concern."