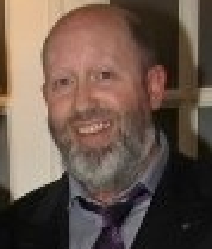 CROOK Francois de Dietrich – the man at the centre of a multi-million pound investment scam has not returned to the North since being ordered to serve a prison sentence for contempt of court, a court has been told.
His barrister told the Court of Appeal he did not know his client's current whereabouts.
The Donegal-based Frenchman is challenging an 18-month jail term imposed in January for failing to fully disclose his worldwide assets.
Although a warrant was issued for his arrest at the High Court in Belfast, de Dietrich appears to have gone missing.
His counsel, Andrew Moriarty, said yesterday it was his understanding that the businessman was not in Northern Ireland.
The barrister told the court that the arrest warrant hanging over de Dietrich "might make him inclined not to return to the jurisdiction".
Lord Chief Justice Sir Declan Morgan responded: "I don't think you're seriously suggesting we should set aside a perfectly good warrant for his arrest so he can come back scot-free.
"Your client at the minute knows that there is a warrant. He knows he's been subject to a process of the court and has decided to remain outside the jurisdiction so it can't be enforced.
"He has a perfectly adequate remedy by way of complying with the order or to come to this court and put forward a persuasive case for interim relief."
Dozens of people on both sides of the border have lost millions of euros in investments they made in bogus scams through de Dietrich.
Two hundren members of the Donegal business community, sporting figures and travellers are thought to have handed over money.
Court proceedings launched by the Financial Services Authority (FSA) led to an injunction banning de Dietrich and his company ETIC Solutions from taking any more deposits.
An order freezing more than £20.2m in assets linked to the businessman was also obtained.
De Dietrich was held to be in contempt of an order to disclose his financial affairs in full to the FSA.
He has issued a statement through his lawyers denying any fraudulent behaviour and claiming to operate legitimate businesses which have been unable to trade due to the legal action.
A date for de Dietrich's appeal hearing is due to be set later this month.