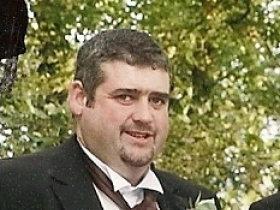 MURDER SQUAD detectives fear a Donegal man missing since November has been brutally murdered.
Carrigans man Robert (Garvan) Milligan had been living at his sister's house outside Navan. Mr Milligan (35) was last seen alive on November 16. Gardai are now concerned that he may have fallen foul of a crime gang.
Mr Milligan had been living at Demailstown, Wilkinstown, Navan.
When last seen, he was wearing a wine and grey shirt and driving a green Suzuki Baleno car, registration 98 D 17890. He is 6ft tall with heavy build and greying hair.
Gardai have established that there have been no transactions on his bank account or calls made on his mobile phone.
Mr Milligan was captured on CCTV using an ATM machine at a shop in Longwood, Co Meath, at 6.04pm on November 16.
From there, he went to a pub in Broadford, Co Kildare, where he left the premises at 12.45am.
Gardai said that on the same day his mobile phone had been traced to Strokestown, Co Roscommon. On November 14 he left Strokestown at 10am and drove to Broadford, where he socialised in a pub before going home to Wilkinstown.
Anyone with information has been asked to contact Navan gardai at 046 9079930.