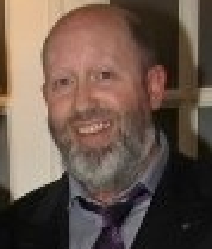 CROOK FRANCOIS de Dietrich told Donegal investors to 'shoot' him – in a desperate confrontation in Estonia, donegaldaily can reveal.
We have learned that a number of men from the county who are owed millions of euro by the conman tracked him down to the Baltic nation.
And when one of the investors lost his temper and threatened to have the French father-of-two shot, de Dietrich screamed: "Shoot me, shoot me, because I don't have your money."
The brass-necked swindler has taken more than 200 Donegal investors to the cleaners.
They didn't know that he was a criminal fraudster with more than a dozen previous convictions in France for theft and dishonesty.
The confidence trickster is wanted in the North for ignoring a High Court injunction. He faces an automatic 18 month prison sentence.
The Donegal investors however managed to trace him to Estonia.
One source said: "He (Francois) was terrified. He told the investors that the British authorities had all the money and that if they wanted it they should ring them.
"It was the first time he had dropped his arrogance. One of the lads lost his temper and told de Dietrich he'd be shot if he didn't return the cash and he shouted back that they should shoot him because he didn't have the money."
Earlier this week we reported how investigators who brought the roly-poly crook to justice are appealing for conned victims to come forward.
The Financial Services Authority in the UK has issued a public statement requesting investors to come forward.
Donegaldaily understands that this is now the only way people who did give him cash will get their money back.
In the statement, the FSA said: "We would like investors who had dealings with Francois de Dietrich or ETIC Solutions Ltd to contact us to provide details of their transactions.
"This comes after we obtained a court order freezing their assets and requiring de Dietrich to provide certain information, which he has failed to comply with.
"We obtained an order from the High Court in Northern Ireland against de Dietrich and ETIC Solutions Ltd (ETIC) on 27 October 2010, restraining any potential unauthorised activity and freezing ETIC's and de Dietrich's assets up to the value of £20.2m.
"On 28 January 2011, de Dietrich was sentenced to 18 months imprisonment for contempt of court after he failed to disclose the whereabouts of his overseas assets as required by the terms of the High Court order, or respond to our requests for further information."
The statement went on: "Both de Dietrich and ETIC are believed to have been behind an unauthorised investment scheme.
"The court order was taken out to preserve the funds and other assets held by de Dietrich and/or ETIC until the court decides whether he has broken the law. The court will also decide how much money, if any, should be returned to investors and other creditors.
"Meanwhile, we are continuing our investigation into the activities of de Dietrich and ETIC."
The FSA also provided some answers to investors on whether or not they will get their money back
On this issue, the organisation said: "With the court orders in place, de Dietrich and ETIC may not accept money from, or pay money to, any person as part of the ETIC business. This includes a restriction on paying out funds to investors.
"If you paid money to de Dietrich and/or ETIC and they did not have our authorisation to offer financial services, you will not be able to take a complaint to the Financial Ombudsman Service or have access to the Financial Services Compensation Scheme."
The statement went on: "We need to identify all investors, so if you have not had contact with us about this matter you should call our Contact Centre on 00 44 845 606 1234 or email consumer.queries@fsa.gov.uk. It will help us with this case if you provide your full name, a phone number, postal and email addresses.
"Be aware that we are subject to strict statutory obligations of confidentiality, which mean we can only provide certain information to third parties. However, we will provide further updates on this case as soon as possible."
De Dietrich ran a dodgy get-rich-quick scheme – taking millions of euro from 200 investors in Donegal.
The scheme was a fraud, designed to con people out of their cash.
The Ballybofey businessman has fled Ireland and is now on-the-run from cops throughout Europe.