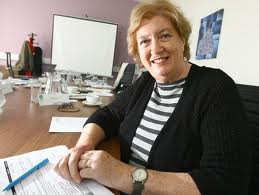 MRCI and the National Women's Council of Ireland are jointly hosting a panel discussion event in Dublin today as part of the global campaign to introduce legally-binding international protections for domestic workers.
They are are calling on the Irish Government to commit to ratifying an ILO Convention, which would recognise domestic workers as workers, and afford them the necessary employment rights.
Speaking ahead of the event, internationally renowned human rights activist Inez McCormack who lives in Donegal said today: "Domestic workers all across the globe are struggling for their rights and recognition as workers. They are undervalued and underpaid.
"Yet the work they provide is essential in every functioning economy as it enables other to work outside the home. The Irish government needs to vote for an ILO Convention in Geneva to protect the rights of millions of women and girls working in substandard conditions in this sector."
 
Susan McKay, chief executive of the National Women's Council of Ireland, said it was important to hold the event on the centenary of International Women's Day.
"All over the world today, women are celebrating women's work," she said.
"The Women's Council has today launched a series of cards showing the work women did in and for this country in the past, and we are about to embark on a project celebrating the many roles women play in Ireland today.
"We believe in equality – domestic work has for too long been invisible and unacknowledged, yet it is essential to everyone, and it is largely carried out by women.  Society would collapse if women did not wash clothes, scrub floors, feed families, get children out to school.
"This work must be properly respected and properly paid,  and we must have international protection for domestic workers."
The 8th March is being used by domestic workers' organisation across the globe to call on their governments to vote for an International Labour Organisation (ILO) Convention on Decent Work for Domestic Workers.
Governments will meet in Geneva in June for an ILO conference, and determine if there will be international legally-binding laws to protect the rights of millions of women and girls employed in this sector globally. Esther Lynch, worker delegate for Ireland to the ILO, will be speaking about the importance of this ILO process at today's event in Dublin.
 
Hilda Regaspi of MRCI's Domestic Workers Action Group said: "Domestic workers are underpaid and overworked. They are recognised as some of the most abused and exploited workers. They are the world's most invisible workers, isolated behind closed doors.
"Many suffer physical and physiological abuse at the hands of their employers, and unfortunately this is also the situation for many domestic workers in Ireland."
 
Trade unions and domestic worker organisations globally have been battling to get domestic work onto the ILO agenda for the last 50 years, seeking the same rights and protections as other workers.
In some countries domestic workers are entirely excluded from labour laws.  The Domestic Workers Action Group is calling on the Irish government to vote in favour of a strong, rights-based Convention in June, and to ratify it after it is passed.
MRCI Domestic Workers Action Group Survey, 2010
The domestic work sector holds the second largest percentage of complaints made to MRCI. A 2010 DWAG research survey shows:
 
40% of domestic workers surveyed do not have an employment contract
38% are paid under the minimum wage (with severe cases as lo w as €2 per hour)
42% do not receive payslips
Two thirds of those surveyed experienced exploitations as a domestic worker in Ireland
30% work Sundays and Bank holidays without extra pay or a day off.
44% raised a complaint with their employer about their unfair treatment and long working hours but their concern was ignored and nothing changed.
For more information: http://www.mrci.ie/Domestic-Workers/