NOT enough use is being made of one of Letterkenny's main attractions the Aura Leisure Centre, a leading local politician has claimed.
Cllr Jimmy Kavanagh said that other towns across Ireland would do anything to have such a facility but not enough was being done to attract major entertainment acts.
The Fine Gael councillor said the council should be actively promoting the centre to attract big names and bring in more business to the area.
Speaking at Monday night's meeting Kavanagh said that it was a shame that such a marvellous facility was only very rarely being used to stage high quality entertainment.
He drew a comparison with the Royal Theatre in Castlebar, which hosted Horslips before Christmas and has Thin Lizzy, Boyzone, Dr.Hook, Jethro Tull, Shayne Ward and Christy Moore lined up for appearances in the coming months.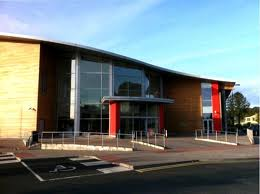 He said Letterkenny is crying out for more business, and the Aura has the potential to bring people to the town, to fill hotel rooms and to provide local residents with entertainment of an international standard, but that it was failing to do this.
However he was assured every effort was being to attract quality events to the area.
 The town council was told a new stage has been installed and the centre is also in the process of working in partnership with the centres in Killarney and Castlebar with a view to block booking future concerts for all three venues.
It was also pointed out that the Aura needs to work closely with local hotels and B&B's in trying to put together packages that would include tickets and overnight stays for future events.
Speaking after the meeting Cllr. Kavanagh said: "I'm delighted to hear that positive progress is being made. We need to make sure that we are making the best of what we have and making every possible effort to make the town attractive to both visitors and locals, hopefully the Aura centre can now start to reach its full potential."
Ends