LABOUR Party councillor Jimmy Harte last night moved one step closer to securing a place in the Seanad.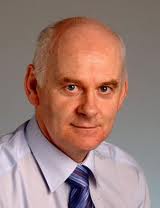 The Letterkenny politician was one of just seven party members selected to contest the Seanad elections on behalf of the party.
Cllr Harte was elected to stand in the Industrial and Commercial Panel following a joint meeting of the Parliamentary Party and Central Council.
The well-known businessman was tipped by many to take the third seat in the recent Donegal North East election but was beaten by Fianna Fail councillor Charlie McConalogue.
However his high profile during the election race saw him tipped by many as a leading candidate for the Seanad with the arrival of the Fine Gael/Labour coalition Government.
Ends