A lot of people laughed at us when we told them it would snow in Donegal today but here's the proof!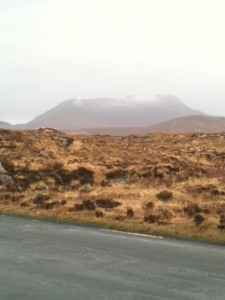 A donegaldaily.com reader sent us this picture which was taken of Muckish near Glenveagh National Park earlier today.
The reader revealed how she was forced to drive through driving sleet to get to Letterkenny to go shopping!
Earlier this week we revealed how forecasters say we are in for snow in the coming days.
Glenfin postman Michael Gallagher went one step further and suggested we could have a white St.Patrick's Day.
Michael, who everyone knows uses nature to make his forecasts, says spring and sprung too early and we could be in for a backlash.
Snow don't say you haven't been warned!
Ends